Posted by Sarah Niedoba on 8 March 2020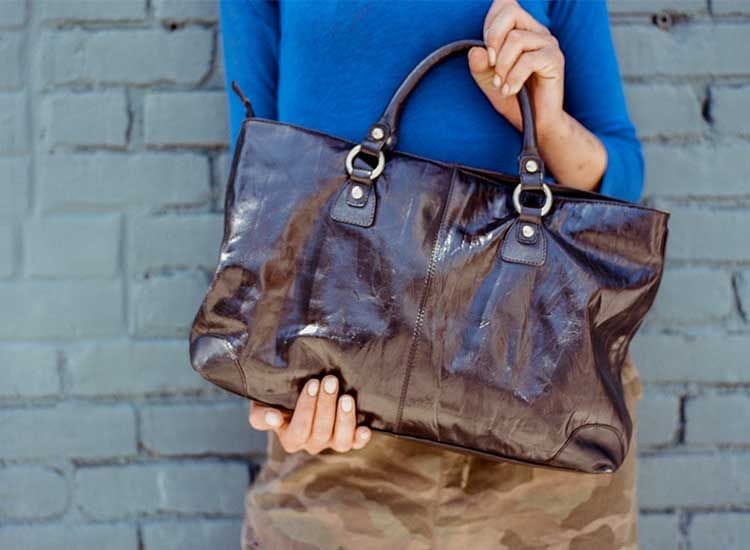 Picture this: You're out for the day, in the middle of an errand, a meeting or just sitting in traffic. Suddenly, you feel a familiar feeling of dread wash over you. You've got your period, but you don't have a pad.
Sound familiar? We've all faced this problem at some point, and while it can be annoying, it's rarely a crisis. A new pad or tampon is usually waiting for us in a desk drawer, a friend's bag, or at the closest drug store.
But not everyone is so fortunate. For many people, especially those experiencing poverty or homelessness, period products are too expensive, making every month its own struggle.
Some of these women generously chose to share their experiences with The Period Purse, to shed light on how they get by every month.
"There's a stigma about having your period on the street," shares Rose, a woman experiencing homelessness in Toronto. "We feel ashamed and worry about getting sanitary products. Many use toilet paper but in my experience it just doesn't work."
That's a sentiment that Amira -- who often uses toilet paper herself -- shares.
"It soaks through way faster than a pad, and doesn't stay put, which causes leaks," she says. "When that happens to me, I go to the thrift store and steal new pants. I'm not proud of that but what else am I going to do?"
Others, like Rafael, use clothing such as shirts and socks to create a makeshift pad.
"I put three or four socks into another sock and use it for as long as I can, then throw it out," she says. "Or squish a roll of toilet paper down and use that. Nothing works very well though, so we end up leaking through our clothes. There's a lot of shame about that."
Rose says that while she's been able to find places to access period products, they can be difficult to find, and many people are not as fortunate.
"I figured out that I could get pads and tampons from my doctor and a few other places, but most people don't know where to go," she says. "It would be such a weight off our shoulders to have the supplies we need."
That's where you come in.
This International Women's Day, help take this weight off of a menstruator's shoulders through our "Sponsor a Menstruator" program.
A couple of lattes. One fast food lunch. A bottle of wine. Just one of these is all you have to give up in order to provide one person with the supplies they need for a healthy, dignified period.
Through a monthly installment of just $12, you'll be helping take away just one of the burdens of a person experiencing homelessness.
Don't wait - sponsor a menstrator today!