Legendary Canadian Singer Bif Naked Talks First Period Stories and Menstrual Equity
Posted by Bif Naked on 23 November 2019
It was around the time that Bif Naked's Spaceman came out, in March of 1998, that I got my first period. Recently, I found myself talking on the phone with the legendary Canadian singer, over 20 years since that banger was released and, evidently, over 20 years since I first started menstruating.
This isn't about me, I swear. However, if you were to tell me back then that I would be chatting with the Bif Naked about her first period story, I probably would have assumed you were talking to the wrong Dani.
Remember when I said this wasn't about me? It's really not.
Bif Naked (whose real name is Beth Torber) is a big fan of menstrual equity. In fact, she's a huge advocate for women's healthcare rights in general. When she announced back in 2008 that she had been diagnosed with breast cancer at 36, it came with a message about the importance of breast self-examinations.
When I asked Naked about her journey, she told me, "Had I not had cancer, I wouldn't have gotten an education [about] women, particularly women with barriers. Women experiencing homelessness, those who need cancer care in remote locations."
Naked realized that talking about these issues could help provide health essentials for everyone, "from menstrual cups to mammograms."
After spending 30 years in Vancouver, Naked recently moved to Toronto, and says she loves it. She's been working on a book of poetry, there's a new record on the way, and some upcoming tour dates. She's also involved in BMX with her husband.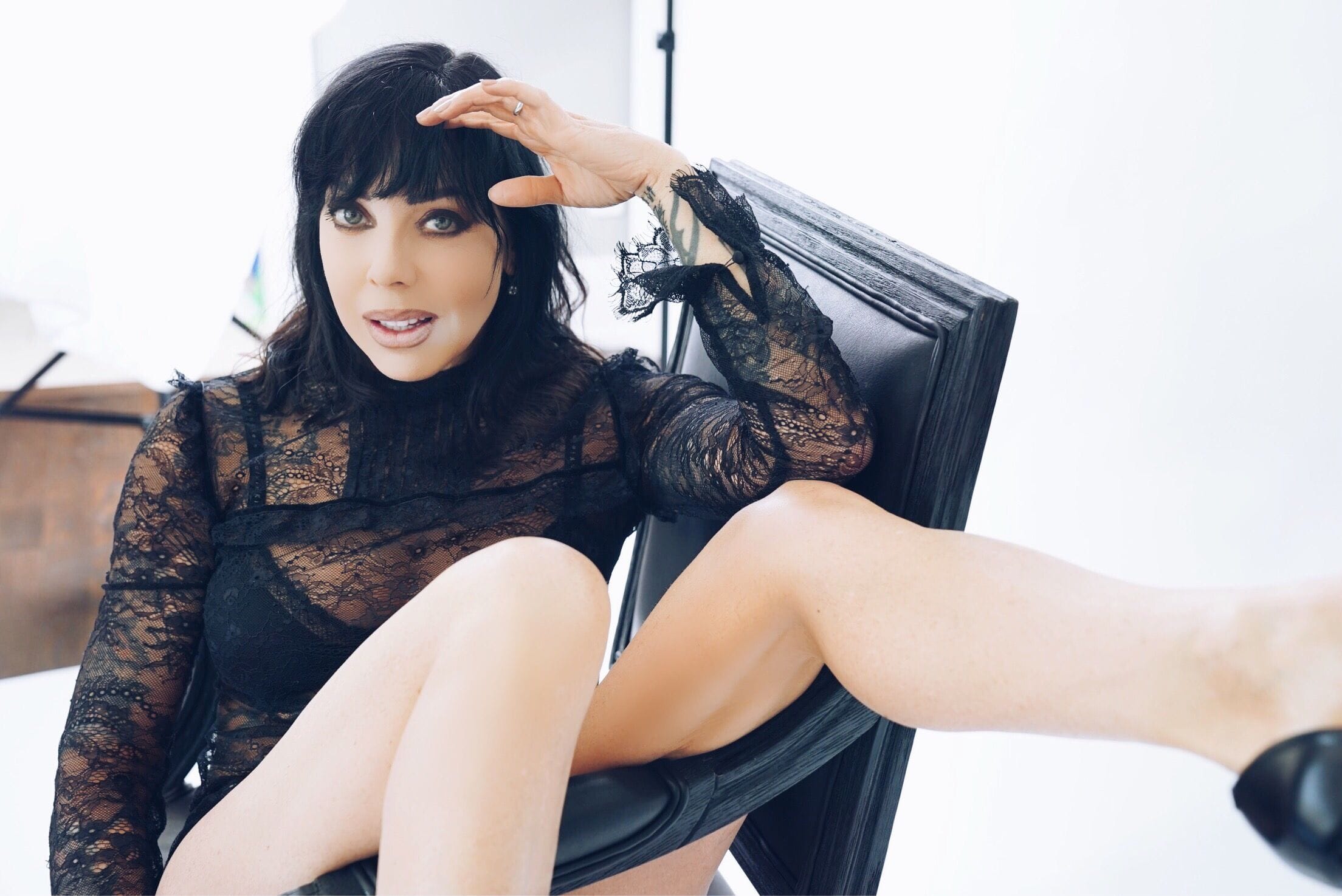 Naked first heard about The Period Purse through social media, and says community organizations and charities like these have the power to support and uplift other women. Plus, the more she learned about menstrual equity, the more it became impossible not to advocate for it.
I was curious about how and when Bif Naked (remember this is the Bif Naked) first got her period. It can be a personal subject, but the question, "Would you care to share your story?" was met with an emphatic, "Oh hell yes!"
Picture this: Bif Naked, a shock of black hair down her back, a backpack hastily slung over one shoulder (ok I added that part for effect, but the rest is all true). Young Bif was in seventh grade, and it was time for phys ed, where they were playing tennis.
"Of course," she says, "I was wearing these white shorts, red stripes on the sides. Adidas made a line of shorts that looked like panties. I can't even believe we wore them! Lo and behold, I got my period."
And here's the thing they don't tell you about your first period: It's not the blue liquid you see in commercials, but it's also not totally red either.
"You think it's going to be a juicy, bright red, like when you cut your finger, but it looked more like I pooped my pants," says Naked.
Poor young Bif thought that's what had happened, and went home to change. When she realized the truth and returned to school, she adds, "I don't think I felt too ashamed. I made a joke about it. Told everyone I'd sat in cake."
The most-perfect-response.
As badass as this all sounds, I would expect nothing less. Bif Naked is a fighter. And she has a lot of thoughts about how the government, businesses and individuals can promote menstrual equity.
"I think [tampons and pads] should just be free. I'm sure there's a lot of companies, who think I don't understand business, but there should be more access for people who can't access them. There are certain things that will enhance lives, and help alleviate mental and emotional stressors," she says.
Naked feels that there should be "mutual syncing," a menstruation-inspired term for how we can help and support one another.
"Uplifting and supporting people in our community should be a shared responsibility," she says.
And again, not to make this about me, but I couldn't agree more.
You can follow Bif Naked on twitter @bifnaked. The Period Purse (@ThePeriodPurse) provides marginalized communities with access to free period products, while working to reduce stigma through education. Read what we're all about on our website.
Author:Bif Naked