Posted by Vikki VanSickle on 10 January 2023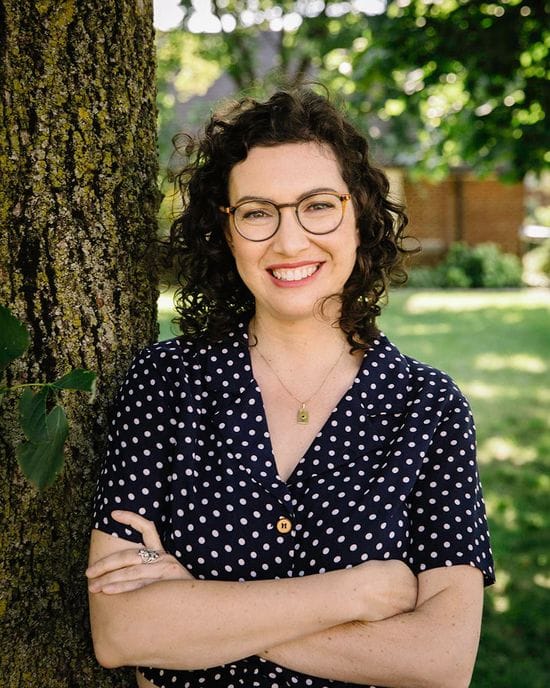 I talk about periods a lot, even before I stepped into the position of education coordinator at The Period Purse last September. At parties, book events, in casual conversation—it doesn't take very long before I start talking about menstrual equity, period products, or period facts I wish I had known years ago. My narrator got her first period in Words That Start With B—my very first kids' book, published thirteen years ago—something that young readers still email me about to this day—and my next kids' novel P.S. Tell No One is all about puberty, including frank conversations about periods. I wasn't always like this. It took years to actively unpack the toxic and shame-driven messages I received about menstruation growing up.
How different things might have been had I access to inclusive, period positive presentations like the ones we offer in The Period Purse's education program, Menstruation Nation. I love the use of the word 'nation,' a reminder that menstruation affects a large, diverse community of people. This fall, we decided to emphasize the idea of a nation and a community of menstruators by adding more voices to the mix in Periods 101, our introductory module aimed at kids in grades 5-8. Dr. Ullanda Neil MD, CCFP is a family doctor, Dr. Anne Hussain ND is a naturopath and menstrual health advocate , Dr. Erin TeWinkel ND is a naturopath that specializes in working with teens, and Erin Ferrante is an Indigenous Auntie who works with Kenhtè:ke Midwives. The expertise, personal period stories, and positive outlook of these four professionals bring depth, breadth, and warmth to the module. It is a great source of information and affirmation for kids who are just starting to learn about menstruation.
Thanks to a generous donation, Periods 101, as well as our other education modules directed at youth—Period Poverty and Reusable Period Products—are free for students this year. This is great info to pass along to the teachers, principals, school boards, and youth leaders in your life. These presentations are an excellent supplement to health, sex-ed or social justice curriculum. Sit back and let our trained Menstruation Nation presenters take the lead with up-to-date, period-positive, and inclusive information. In my work with Menstruation Nation, I have learned you're never too old to learn about menstruation. Maybe your adult group is curious about the environmental impact of period products or is interested in learning about how you can help the people in your community who cannot afford products. Be sure to check out our adult education modules, Advocacy for Period Equity in Canada or Plant Positive Periods: Sustainable Periods from Aisle.
There are two stats from recent studies that both haunt and motivate me in this work. The first is that only 46% of Canadians are comfortable talking about periods, ranking it below politics, sex, and STIs (Let's Talk Periods Report). That is a shocking number to me. The second stat is that one third of all menstruators in Canada under the age of 25 struggle to afford products (Plan Canada). That's a lot of people. But we can't address financial barriers and equity if we're not comfortable talking about periods in general. It's 2023, isn't it time we took that stigma out of menstruation? Educate yourself and offer the gift of education to the young people in your life. Join the Menstruation Nation and become #StigmaFreein23!