Posted by Tait Gamble on 22 November 2020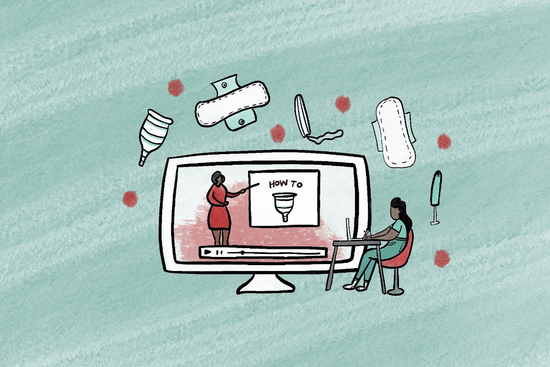 Part of our mission at The Period Purse (TPP) is to reduce the stigma surrounding periods through public education and advocacy. Through education, we believe we can erase the stigma surrounding menstruation and shed light on the unique challenges faced by people who experience homelessness.
We are excited to announce we have a brand new initiative to help us to do just this! As the school curricula in Canada lack a comprehensive education on menstruation and period poverty, we have designed three learning modules for students from grades 5-12.
The goal of these modules is to start a conversation. At The Period Purse, we are committed to education about healthy periods and menstrual equity. We hope that awareness of menstrual equity is fostered and the stigma of periods is challenged after each presentation.
Module 1 is called Period 101 for Grades 5-8. In this presentation, we ask: what are the common misconceptions about periods? We explore terminology that generates a healthy understanding of menstruation and brainstorm ways students can reduce stigmas associated with the menstrual cycle in their communities.
Module 2 is called Period Poverty, and is open to all ages. In this presentation, we explore what period poverty is, who is affected by it and how students can work towards menstrual equity. Students work together to think of what period poverty looks like in their communities and think of ways to address it.
And last but not least, Module 3 is about Reusable Period Products, offered to Grades 8-post secondary. In line with our core value of sustainability, in this presentation we explore options for reusable period products and how these products are used. We seek to generate thoughtful and intersectional thinking amongst students by asking: are reusable products the best option for everyone?
Our presentations run 45-60 minutes and are offered remotely by a trained TPP volunteer educator in light of the COVID-19 pandemic. We ask that a $100 donation be made to TPP for each presentation.
Get in touch with Jean, education@theperiodpurse.com, to learn more about our presentations.