Posted by Jannie Nheng on 18 January 2022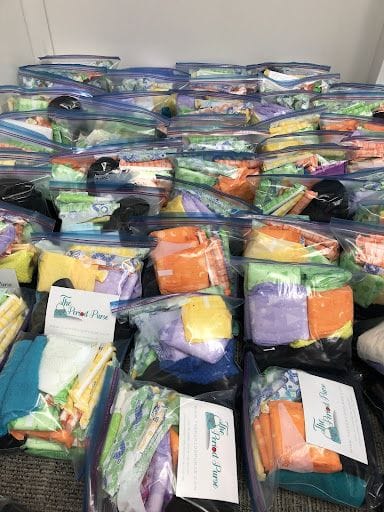 Want to run a mini drive? Congratulations, you have already done the hardest part. A mini drive might look like bringing together your friends and colleagues to collect period products, or maybe you'll run an online peer to peer fundraiser. Every successful drive looks different, but all of them require a plan. First, you create a mini drive game plan! With every effort to ensure your mini drive is a success, The Period Purse (TPP) offers a handbook with detailed instructions, checklists, tips and tricks to help you get started. Still have questions? Reach out to the Mini Drive Coordinator!
There are two different ways to run a drive. The first option is to host an online fundraiser - this is a contactless way to help provide marginalized menstruators in your city with a healthy period. Family, friends and colleagues are able to access your donation page and offer an amount of their choice. The second option is all about collecting as many products (pads/tampons/underwear) as possible and dropping them off at TPP's storage location or a food bank near you (don't worry, we'll give you more details in our handbook). Regardless of which method you choose to pursue, The Period Purse is grateful for your support.
When it comes to exposure, utilize all the tools available to you. The TPP's online presence is vast, so tag us! Covid-19 has undoubtedly impacted the way marginalized menstruators experience their periods, and our vision is to ensure their dignity is not compromised. Your kindness, enthusiasm and commitment is vital to ensuring the community can feel empowered to help menstruators, and organizing a mini drive in your community is a great place to start!
Ready to get started? Let us know your game plan.
Wanna learn more? Read more details on our website.
Still have a question? Email us.