Posted by Vikki VanSickle on 4 September 2023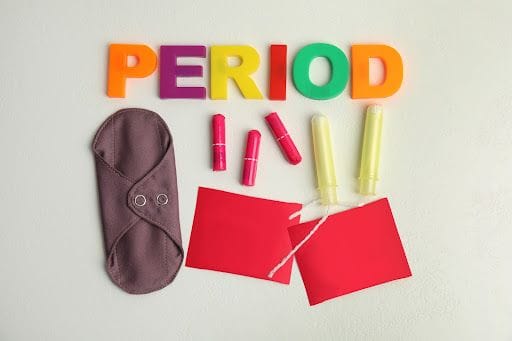 Periods 101, our education presentation that covers the basics of menstruation for kids in grades five through nine, is our most requested presentation. For many of our young participants, it's the first time they've had any period education. Inevitably, one of the adults in the room will also say, "I didn't know that!" or, "How did I not know that?"
The answer is that when it comes to periods, many adults did not receive adequate education. Many of us only had a single class devoted to periods in middle school, and the topic never came up again, except behind closed doors, with friends. For some people, especially those who don't menstruate, it never came up at all. A lack of education leads to stigma, something that is evident in the shocking statistic that only 46% of Canadians are comfortable talking about periods, ranking it lower than sex, politics and STIs (Plan International Canada). Kids take their cues from the adults around them, so if you aren't comfortable talking about periods, chances are they won't be, either.
We decided to address this discomfort by creating a new education presentation specifically designed for parents, caregivers, and any adults looking to become more period literate and therefore be a trusted, period positive resource for the kids in their lives- now our fifth period positive presentation!
How To Talk to Kids About Periods is designed for adults who want up-to-date information on periods, period products and how to find the words to talk about a subject that for some, may be a little uncomfortable. In this one-hour education presentation participants will learn:
Tips and tricks for normalizing period talk at home

The importance of using the right language

Period basics, including some of the FAQs we get from kids in our presentations

The range of available period products and how to use them

What a typical tween period looks like (and how to know when it's coming)

How to prepare for a child's first period
This presentation can be presented virtually across Canada or in-person in the Greater Toronto Area. We'd love to educate your book club, parent council, community leaders, staff or any other group hoping to become confident, informed, period positive resources for the children in their lives. To find out more or to book a presentation, email: education@theperiodpurse.com.