Posted by Jana Girdauskas on 22 February 2021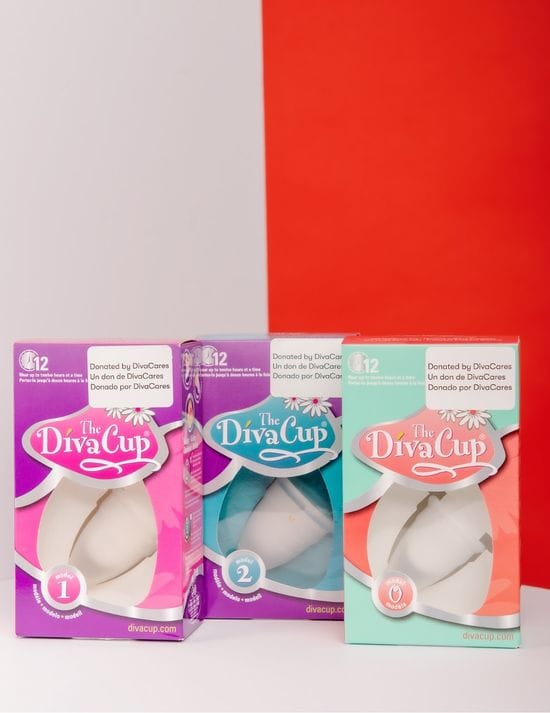 It was 2002, I was 21 years old flipping through a magazine when I saw an ad for a menstrual cup. A menstrual cup? No more pads and tampons? I never liked tampons much, and I hated the pads I used. Being earth friendly was cool, so I cut out the order and mailed it away for my menstrual cup.
It was immediate love. I felt more clean, I didn't have leaks. People thought I was weird when they got their period at work, and I told them "sorry, I don't have any pads or tampons." I was a cup user before anyone ever knew what a cup was, and I've never looked back.
Menstrual cups were invented back in the 1930s, but were slow to catch on. DivaCup, the one you all know, came out in 2003. The DivaCup was the first menstrual cup on our drug store shelves. They are the trailblazers in reusable menstrual cups.
That's why we are so excited to have a partner with DivaCup to bring this life changing period product to those who choose it. Menstrual cups are special and need to be donated with education. We donate these to people who have access to clean water, people living in the margins- from midwife offices to First Nations reserves to high schools. To date, we've donated over 700 DivaCups out to those who choose and need them!
Did you know that one menstruator creates 300 pounds of waste in a lifetime of using disposable period products? Eeks. I know a menstrual cup isn't everyone's choice, but if you haven't tried it out, you really should. It takes some time and getting used to, and not every brand will fit everybody. But I promise you, it will be life changing.