Posted by Lianne Sinclair on 21 June 2022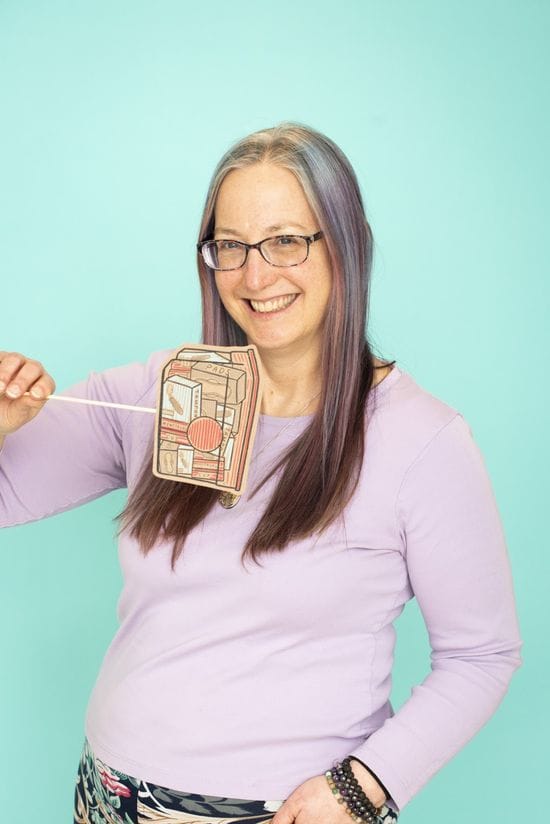 On my way to work one morning, I was listening to "Metro Morning" on CBC Radio and heard Jana Girdauskas being interviewed about The Period Purse. This was the first time I heard about menstruators who had no access to period products and would have to use whatever items they could find, such as newspaper, paper towels, and socks. This opened my eyes to a situation I never realized existed, and I knew that I wanted to help. I needed to be a part of this organization and help menstruators.
When I got home that day, I looked up the website for The Period Purse, clicked on the "Contact Us" page, and expressed my interest to get involved. A few days later I had a conversation with the Chapter Coordinator to learn more. My choices for involvement were to run a mini drive or jump right into being a chapter leader. We decided together that I would run a mini drive and then decide if I wanted to pursue being a chapter leader. I organized a mini drive with my yoga teacher training friends, collecting products and hosting a packing party, making period packs and loading up purses. Later, I was able to donate these to a local shelter and see the impact that we made. I was hooked! Following the mini drive, I signed up to be a chapter leader for the city of Mississauga, and then joined another chapter leader and formed the Dufferin-Peel Chapter. Over the past four years, we have donated over 150,000 period products. I feel like I am making a difference in peoples' lives and I am so grateful to be able to do this.
As of June 2021, we currently have chapters in Toronto, Durham, Dufferin-Peel, Halton, York, Saugeen Shores, Sault Ste. Marie, Wilmot, Halifax, Calgary, Edmonton, and Regina.
Currently, we are on the search for more chapter leaders across the country. Do you want to help reduce period poverty in your town? Then why not think about joining our team. We can provide lots of support and suggestions on how to successfully run a blitz, from finding locations for collections to how to locate where to donate the products that are collected. The team meets quarterly to share ideas and best practices and support each other, and blitzes can be run once or twice a year. No matter how small, you can make a difference –
contact us today
to see how you can get involved.