Posted by Jannie Nheng on 4 September 2021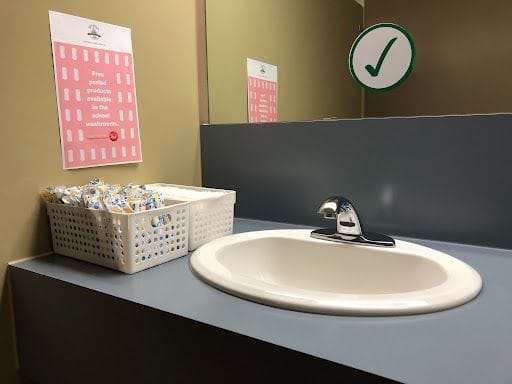 Achieve menstrual equity by providing free menstrual products, and to reduce the stigma surrounding periods - this has been the mission at The Period Purse (TPP) and we continue to honour it. We are happy to announce our collaboration with the Superior-Greenstone District School Board to bring this vision to life. The board is located in North-Western Ontario and spans a large geographical area, with one of the school's being 400km away from the main school office. But the distance does not dictate the impact the Board and TPP intends to make on it's students and teachers.
Almost 25% of young folks do not know why people get periods or how to manage them - a pretty alarming statistic, considering people have been menstruating before humans even evolved as a species! That is why TPP is proud to be a part of the Board's five-year strategic plan to explore creative ways that provide continuous education on menstrual health to support their health curriculum starting in 2021-2022.
Menstrual equity starts with affordability, accessibility and safety - 70% of menstruators have missed work, school or social activities because of their period (Plan Canada, 2018). We need to make sure teachers and students can show up to school and benefit from the Board's efforts! TPP will provide period product support, along with a huge help from our partnership with Joni Pads, by supplying pads and tampons to 15 schools with over 1300 students and 140 teachers. We are excited about this collaborative effort and will continue to pursue opportunities to support menstrual health.
Source: https://www.knixteen.com/blogs/the-rag/the-history-of-periods