Shifting Gears with a Period Purse Mini Drive
Posted by Jannie Nheng on 19 February 2023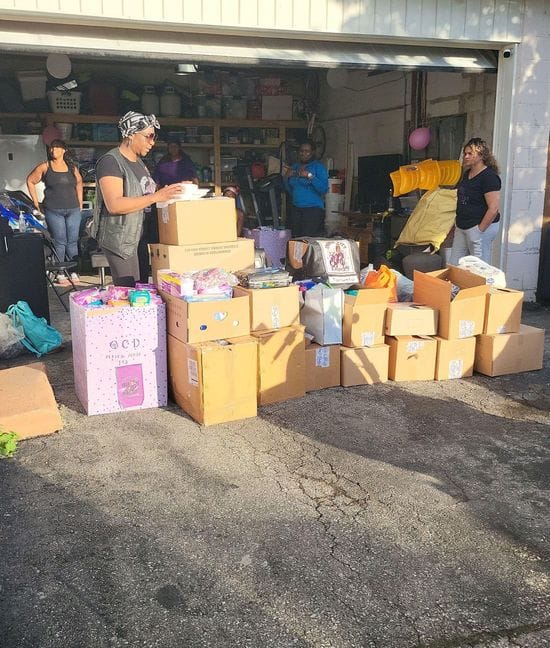 Let's take a ride and discover what it takes to run mini drives with Queen City Diva's (QCD). This all-female motorcycle club is made up of, "a diverse group of intelligent, sassy, determined, focused, driven, spicy and delightful women, from all walks of life, religions and races."
Tenacious Diva (SJ) and Tinkerbell Diva, event coordinators of the Club, say, "unity drives us, motivation moves us, dedication glues us. The philosophy of this organization is to be dedicated to the service of its members. Our service to each other will allow us to better service our community."
This past year, the QCD's put their philosophy in action by organizing a mini drive for The Period Purse, a unique not-for-profit, as the first of its kind to focus on period poverty in Canada. But why did the QCD's choose the Period Purse?
QCD member, Tenacious Diva, shares, "I wanted to bring attention to the Queen City Diva's. By fundraising something that was exceptionally rare, something that was different, something different from the common food, clothing, and toy drive. During my research I came across the Period Purse."
"As a female motorcycle club, this tied in with the mission of Queen City Diva's perfectly - as women we can relate, support, educate and bring awareness to a predominantly male motorcycle community. The Period Purse was a perfect idea" Tenacious Diva continued.
The QCD's drive was a resounding success! They attribute the success of their mini drive to their deep connection to their community.
Sharing posts about the mini-drive on Instagram afforded QCD members the opportunity to connect with motorcycle enthusiasts across the city. Donors were able to drop off product donations at restaurant and community partner, Contigo. For those unable to drop off products in person, the QCD's collected monetary donations via the Period Purse's online donation page.
The QCD's mini-drive reminds us how mini drives make room for everyone to contribute, whether you're donating your time, raising or donating funds, collecting period products or all of the above!
Mini drives, such as the QCD's, are integral to the daily operation of the Period Purse as we strive to get period products into the hands of marginalized menstruators who need them.
While the Period Purse is based in Toronto, mini-drives in support of our organization have been held across Canada, in communities of all shapes and sizes. Mini-drives can be hosted anywhere!
Our mini-drive program shows us that the sum is always greater than its parts. We all know how community connects and bonds us - there is tremendous power in the companionship we forge raising funds and collecting period products, working towards a single cause.
As the beating hearts of our community and your own, i
f you're interested in running a mini drive or have more questions, email us
or r
ead more on how to run a mini drive here.
Author:Jannie Nheng