Finding New Ways to Deliver Healthy Periods
Posted by Sarah Niedoba on 21 October 2020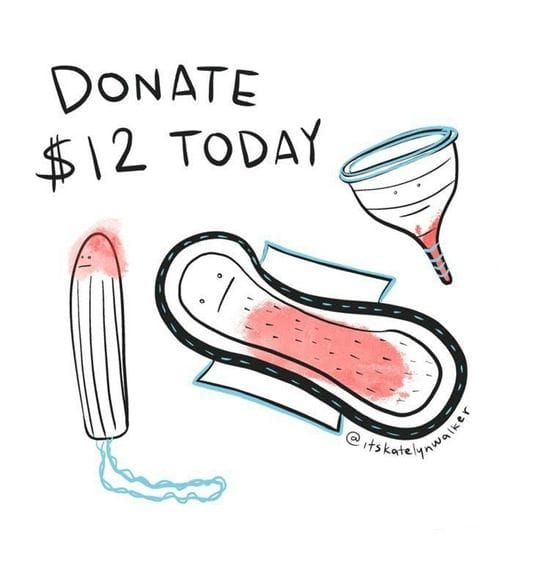 At The Period Purse, we're striving to provide as many people as possible with safe, healthy periods.
Every bag of period products we collect equals a healthy period for someone in need. So far this year, we've made and distributed 11,000 kits of period supplies. That's 11,000 healthy periods. But we're aiming higher: our ultimate goal is 15,000.
This month, we held our Toronto Fall Blitz, a chance for our supporters to donate much-needed supplies to fill a whole new set of kits. Things looked a little different this year we only accepted pads, tampons, menstrual cups, underwear and cloth masks at our drop off locations.
It's just one of the ways we're adapting in this unprecedented time. It may not be business as usual, but we're still in the business of supporting marginalized people who mensturate.
That's one of the reasons we're doing more than just our Fall Blitz this year. We've introduced
mini-drives
, a chance for you and your loved ones to start your own online "blitzes".
It's simple set a donation goal either by yourself or with a team, and ask everyone you know to donate. For every $12 raised we can provide one month of period products for someone in need. That means just $144 is a whole year's supply of period products.
Your time, energy and generosity will directly help people who menstruate, but don't have access to the products they need to have a healthy period.
Whether it's finding new, safe ways to donate period products, or coming together to fundraise online, we appreciate all the countless creative ways our community continues to support the fight for menstrual equity. Thank you for all that you do, and for following our work during this unprecedented time.
Author:Sarah Niedoba