Posted by Megan Scott on 21 April 2019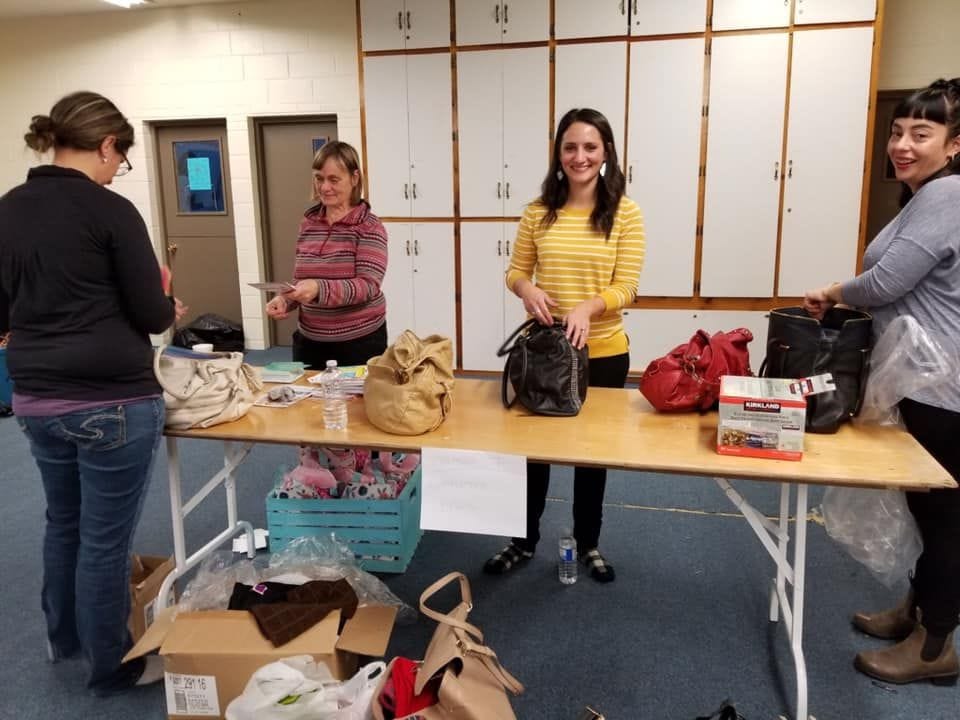 Photo Credit: Megan Scott
A snapshot from the Sault Ste. Marie 2018 Fall Blitz. Left to Right: Volunteers Melinda Rainone, Anne Rainone, Megan Scott and Elise Nelson.
I can still remember the day I heard about The Period Purse. My sister-in-law, Brianne Hamilton, was volunteering at a packing party, when I was visiting her in Toronto. She came home from the event and told me all about it. Before I knew it, I was lying in bed that night, wide awake. My mind was racing with ideas, dreaming up ways to bring a chapter of The Period Purse to my community in northern Ontario - Sault Ste. Marie.
A year has gone by since the Sault Ste. Marie Chapter has opened its doors and the journey has been life-changing. The folks I have met along the way, the volunteers who've donated hundreds of hours, the people in the community who've reached out to help: All of this has made me realize how much good there is out there! It's also taught me about the gaps in menstrual equity that need critical mending.
Being a Chapter Leader, the most rewarding part of this experience has been witnessing how purses and bags filled with everyday period products can change the lives of many; can bring us closer to mending those gaps. Pads and tampons were things I would never have previously thought to donate, yet I've learned that the basic period product is something so many people who call the Soo home cannot access.
Since 2018, a challenge has proven to be developing a routine and strategy that work for the Sault Ste. Marie market. With a population of over 78,000, this is a big job, and I also know that one of my biggest areas of needs improvement is learning how to ask for and secure help.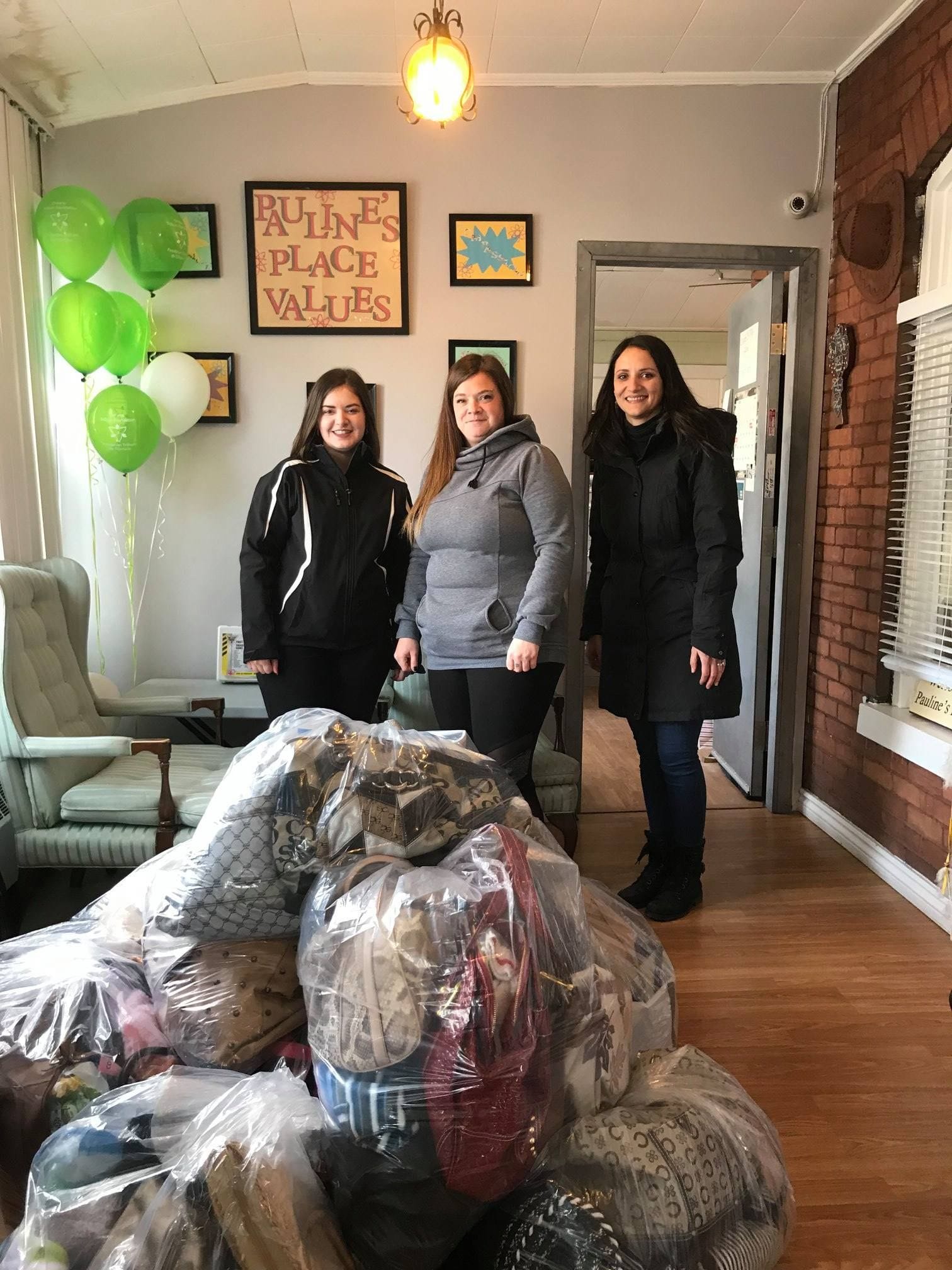 Photo Credit: Megan Scott
Co-Chapter Leaders Jami DellaVedova and Megan Scott stand beside Tiffany Vanzant (middle) of Pauline's Place, a Sault Ste. Marie shelter, after bringing donations collected from the Fall Blitz in 2018.
According to Homeless Hub, 84 per cent of people in Sault Ste. Marie experiencing homelessness in 2016 had stayed in an emergency shelter. As of August 2010, the number of households drawing social assistance was at 2,159.
In Sault Ste. Marie, approximately 42.3 per cent of our community identifies as Indigenous, or as having Indigenous ancestry. From this data, Homeless Hub reports that in 2011, an estimated 19.2 per cent of the Indigenous population is in core housing need.
I am extremely grateful for Jami DellaVedova, Co-Chapter Leader, who has taken on the big role of helping us run things. From Spring Blitzes to Fall Blitzes, from packing parties to third party fundraisers, we've donated more time to supporting The Period Purse's mission and vision, here at home in the Soo, than we thought we would.
Since I started, I've volunteered more than 100 hours and the Sault Ste. Marie Chapter has donated over 380 healthy periods.
It's a lot of work, and time, but it's been one of the most rewarding challenges I've ever had.
I'm writing this post because I want to encourage The Period Purse's supporters to start a chapter in their community. It is a beautiful thing to be able to give back in this way, learning to remain proactive and professional in ever-changing, vital situations, committing to improving the lives of people in need and changing the way we think and talk about menstruation.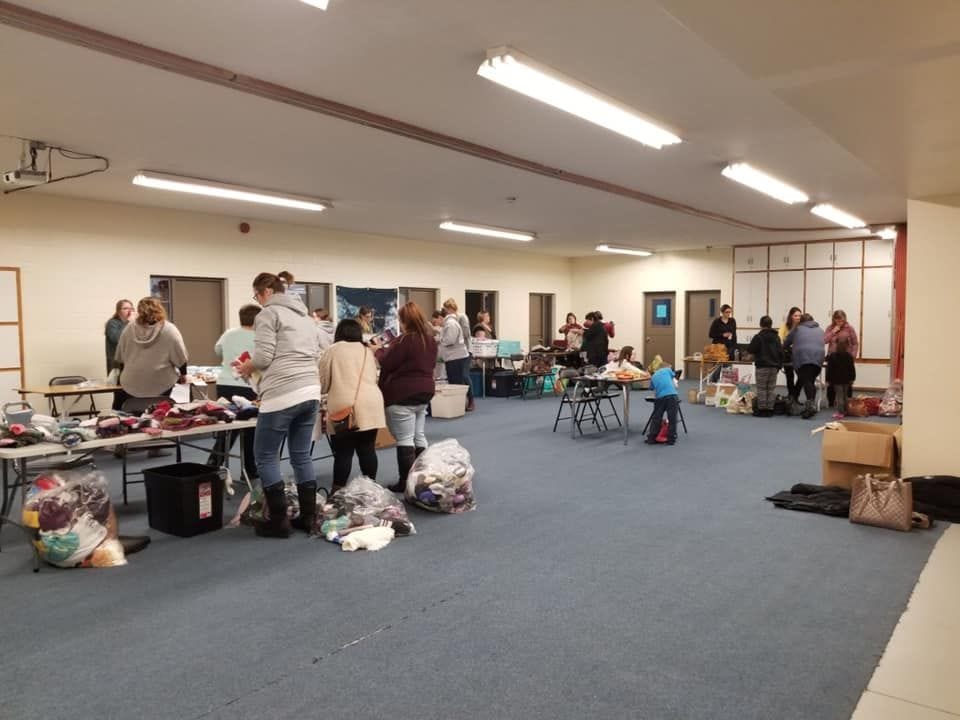 Photo Credit: Megan Scott
The Sault Ste. Marie community gathers at a local packing party, putting period packs and purses together for marginalized menstruators.
Through The Period Purse Sault Ste. Marie, I've learned the value of a good team, a good planner and a good cause. I've learned about leadership and lifelong impact, too.
Readers, to sign up or inquire about becoming a Chapter Leader, please contact maxine@theperiodpurse.com for more information.