On Giving Tuesday, Invest In Menstrual Equity
Posted by Jana Girdauskas on 26 November 2018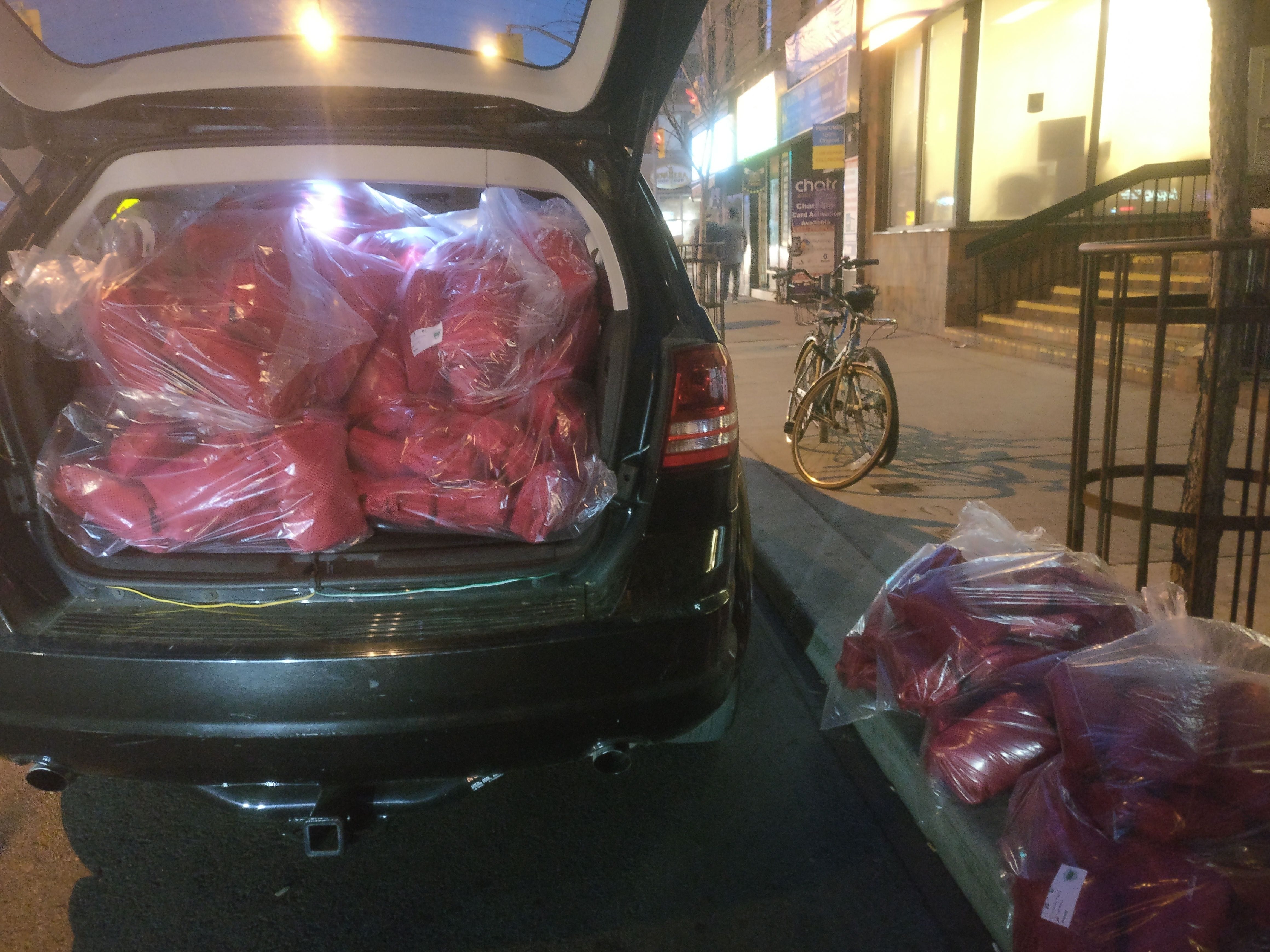 As I drove away from another successful packing party, my SUV was filled with tampons and pads; my heart was full. I was glowing from another night of kindness and giving by our volunteer community. Over 30 people came and packed an enormous mountain of donations. Tampons and pads in a ziplock bag, one month's supply, topped with our motivational note.

It was late on a Saturday night and my kids were sleeping. I had time to deliver to organizations and people in need.

I dropped into shelters and visited newly opened respite centres. I and several other volunteers would eventually distribute 1,500 period packs. Every location entered, though, was at capacity. Every location needed more.

"Do you have mitts and hats? Do you have underwear and socks? Can you bring more?"

I wish I could have given them everything they wanted.

Beds were all full in the respite centres. One location was a simple drop-in; it was standing room only. Many folks trying to keep warm didn't even have a chair to sit on for the night. This is a common occurrence in the colder months.

Unfortunately, this isn't shocking to me. I've seen this before with my volunteer work in the Ve'ahavta's outreach van. I have a grasp on the high need for a warm place and everyday products. No matter how many times I see this, though, I am concerned at how quickly Toronto can soak up 1,500 period packs.

Even with hundreds of donations, we are still only serving 23 percent of Toronto's demand. Only eight percent of the community partners we support have a budget to buy period products.

That Saturday night was filled with such a roller coaster of emotions. I'm overjoyed with the hope our community can give. Then, I am upset there are so many people experiencing homelessness without period supplies and a place to sleep. Next, I experience frustration, as the city doesn't currently provide shelters, respite centres and drop-ins with even $1 for marginalized menstruators.

The following Sunday morning, I cried into my coffee. To my husband, I recited my experiences of giving out so many period packs. Finally, I wiped up my tears and tried to focused on the good.

During our 2018 Toronto Fall Blitz, we packed 687 period purses and another 1,010 refill period packs. This experience is what keeps me, us, going. Through The Period Purse, we are doing great things, but we can do more - we have to.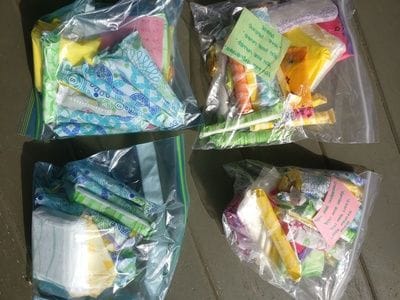 You can be part of that "we" and make a difference this Giving Tuesday.

Sponsor a menstruator in our city for only $12 a month. That's foregoing a few lattes, one fast food lunch or a bottle of wine: Simple sacrifices to provide one person experiencing homelessness with the supplies they need to experience a healthy period, every month.

Do more than give today; commit to making change.
Author:
Jana Girdauskas
About: When she is not talking about periods, Jana is also a teacher who works in special education. She is a mother of two and lives with her family in Toronto's west end.
Connect via:
LinkedIn