Incorporating Inclusivity: Subjective Language with Significant Impact
Posted by Dani Stover on 11 December 2018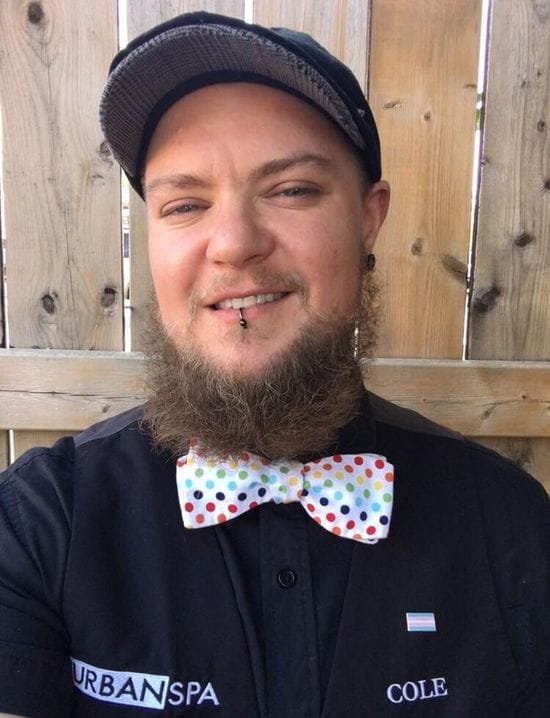 At The Period Purse, we are focused on making a positive impact on the lives of marginalized menstruators. We are also dedicated to working towards erasing the stigma associated with periods. With this at the forefront of all we do, we are committed to promoting and encouraging the use of inclusive language, which means being mindful of the words we use and making sure everyone feels safe and represented, both online and in real life.
There are so many words in the English language, we should consider ourselves quite lucky. If you wanted to describe how cold it is getting outside, or how you feel about the holidays, there's a word for that. But when it comes to being inclusive, and changing our language to welcome the spectrum of identities, some people have trouble finding the words.
This is two-fold, in my opinion. Firstly, it's important to try to be inclusive. Secondly, it's useful to think about why we are so determined to attach labels to absolutely everything from menstrual products, to relationships, to people.
It's easy to assume things. It's easy to trip up. And it's far too easy to ignore where people come from and why inclusive language is important.
So for this blog post, I reached out to a friend of mine who has lived experience.
Cole identifies as trans. They grew up in a small town seven hours north of Winnipeg, MB in the 80s and early 90s. Cole was raised in a Roman Catholic home and went to bible camp. Knowing Cole now, I would have never guessed.
Cole works as a registered massage therapist and has been living and thriving in Peterborough, ON for the past 16-years. Cole has a loving partner, who has a son.
Cole is successful, happy, healthy and dedicated to helping others through being an example of strength and perseverance. But it wasn't always this simple for Cole. In fact, getting to their good place nearly killed them.
Cole was 18 when their mom passed away - that's when they headed to Peterborough and found a welcoming queer community.
Cole always knew they were different and felt like they had been born in the wrong body. Growing up, Cole was referred to as a "tomboy," and at that time, Cole says, no one even identified as gay. Homophobia was rampant and the only LGBTQ2+ people anyone ever talked about were few and far between and often affiliated with words like "struggle" and "hardship." Even the word "lesbian" was a tough one because Cole didn't feel like a lesbian, they felt like somebody else entirely.
Then, about seven years ago, it all came to a head. Cole was tired of feeling like they were living their life as someone else.
They learned about a doctor who was taking on new trans patients, and two months thereafter, Cole was taking testosterone. Not only did they feel better, but people around Cole started noticing positive changes, as well.
It's been a roller coaster, to say the least, but Cole heedfully admits that they "pass" well as a man, which means Cole has had to confront a newfound privilege. This is a topic all on its own, but let's just say one of the things Cole has noticed is that they are always offered the cheque first when out to dinner with their partner.
However, Cole doesn't want to erase their past. It has been a journey with ample lows, but Cole wants others going through similar experiences to know they are not alone. Cole also says that if the word "she" comes up while talking about their youth, Cole is OK with that because it's a part of who they are. Not everyone feels this way, but for Cole, expressing this is important.
In the spa and massage therapy industries, Cole says it's still incredibly gendered, but they have taken it upon themself to cultivate a space that makes people feel safe and welcome.
For example, a customer's choice of pronoun may be different from their legal name, which would be used to make an insurance claim. This is something I've never given a second thought to, but it can be incredibly stressful for those who don't identify with the body, or name, they were given at birth.
Cole's is one story of a person who continues to examine and reflect upon their gender identity. At the root of it though, Cole is a human. They are Cole. And Cole is not alone.
Inclusivity is crucial, and being mindful and empathetic of an individual's experiences and preferences are too, but my advice is to refrain from being so quick to give everything a label, especially if it's only to make it easier on you. We have plenty of words available, but it's not always up to us to assign them!
Interested in connecting to learn more about The Period Purse's Inclusive Language Policy and how you can join our journey to enhancing inclusion and diversity? Contact me today at dani@theperiodpurse.com.
Author:
Dani Stover
About: Radio host. Event producer. Improvisor. Writer. Content creator. Volunteer. I love travel, music, pop culture, comedy, art, sports, books, writing and another thing.
Connect via:
LinkedIn