How Our Most Vulnerable Communities Are Fighting Covid-19
Posted by Sarah Niedoba on 23 April 2020
As we enter our second month of wide-spread physical distancing, our marginalized community members continue to battle the threat of Covid-19.
Across Canada, our most vulnerable are struggling to access groceries and essential supplies, are without stable housing or living in an unsafe home, or are staying in shelters where physical distancing can be next to impossible.
Yet in these difficult times, our community organizations continue to go above and beyond to support their staff and clients.
Take Sistering. The multi-service agency supports at-risk and marginalized women in Toronto. Their Spun Studio offers participants a chance to develop sewing skills, helping them create beautiful textile items that can be sold as a means of financial support.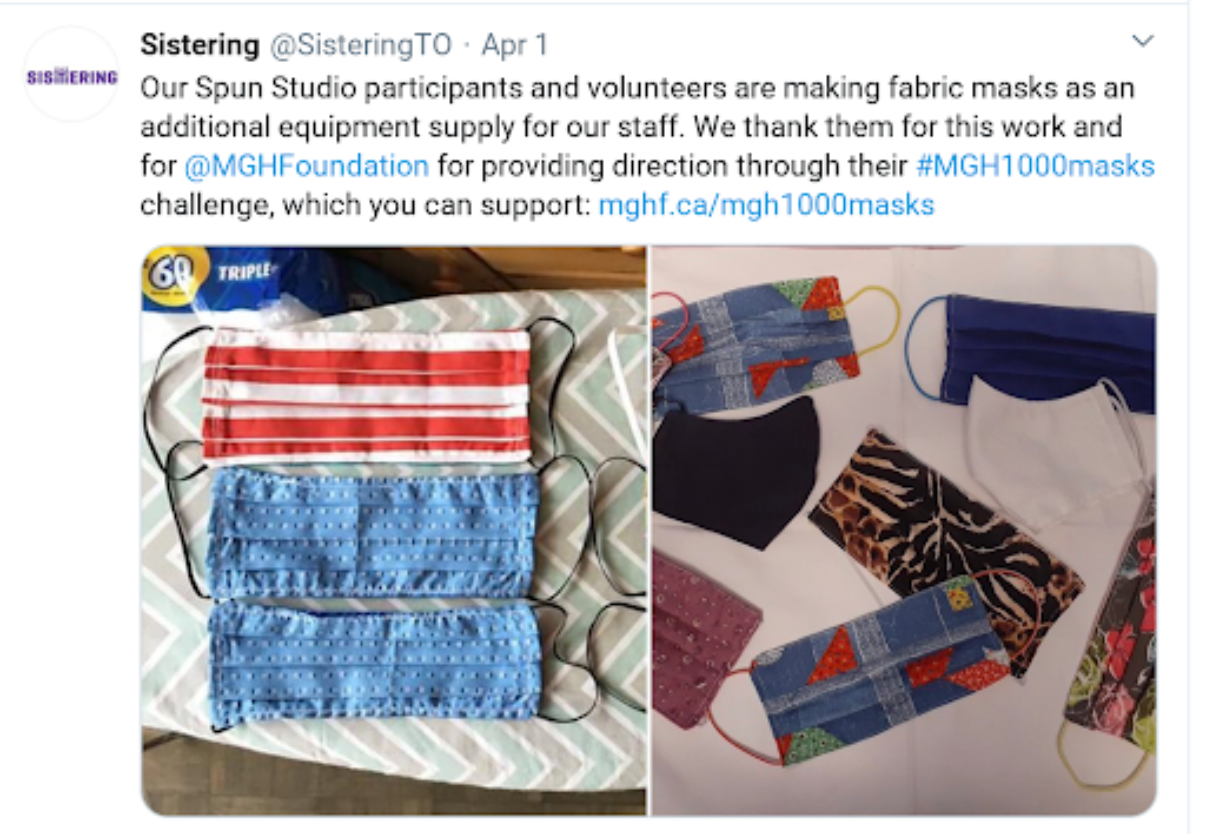 Now, that same program is hard at work creating hand-sewn masks for Sistering's staff and clients.
It's just one example of the ingenuity that so many shelters, drop-ins and agencies are showing in the midst of this crisis.
We can all take inspiration from these initiatives and think creatively about how to help our own communities.
Whether it's sponsoring someone who menstruates, donating directly to shelters and drop-ins in your neighbourhood, or trying your hand at sewing homemade masks for those in need, there are countless things we can do to ensure our most vulnerable neighbours are seen and supported.
Of course, we can only help others when we take care of ourselves. We hope that you and your loved ones continue to be healthy and safe in this unprecedented time. Now more than ever we are grateful for your continued support.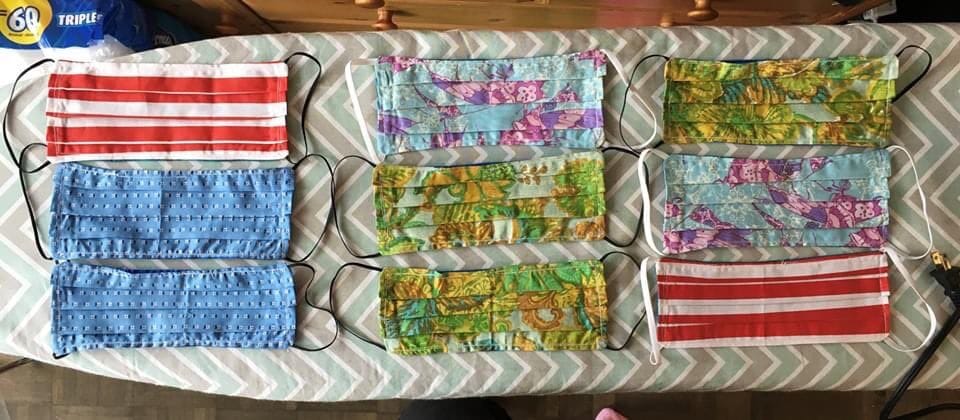 Author:Sarah Niedoba