Donations, Dymon and Storage - The Period Purse Finds Its Place
Posted by Micah Rodrigues on 20 February 2020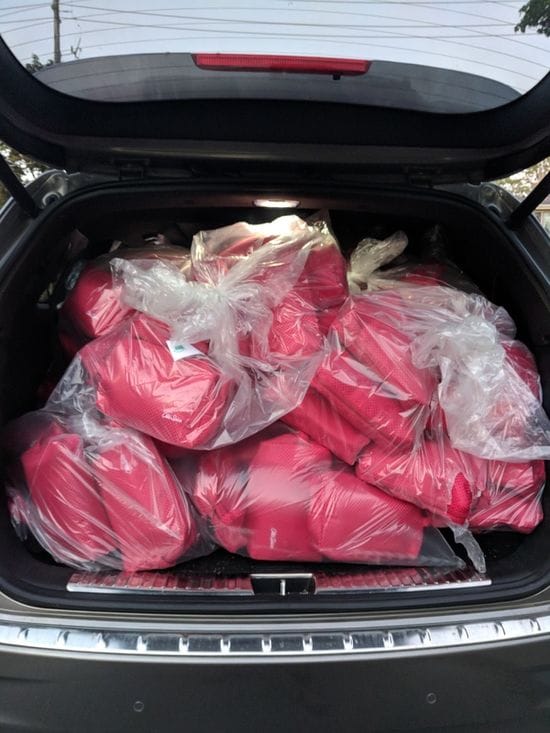 It's official!

The Period Purse has grown up and moved into its own place in Toronto! Settling into a new facility will provide growth opportunities for us as an organization and our donation capabilities in the future. It also means there are slight changes to the ways you can donate in Toronto/GTA - we promise all for the better!

The new Period Purse TO headquarters are located in Dymon. Clean, bright, and state of the art, we are THRILLED to be a part of this exciting new franchise revolutionizing the storage industry in the GTA.
The new donation address:
Dymon*
c/o The Period Purse
1460 The Queensway
Etobicoke, ON
M8Z 1S4
*24/7 - drive to the large garage doors to the left of the main entrance
This all sounds great right? But, what does it mean for you, our generous donors?

1. No more waiting to donate!
You can now donate* anytime during the year by driving directly to our HQ and dropping off your donation (but remember to email our Outreach Manager first).

*Not sure what counts as a donation? Please visit our Toronto West page or see below for an updated list

2. No more time limitations!
You can drop off your donation* anytime 24/7 - the facility will be open, not to mention well lit and safe.
*Be sure to give us a quick heads up before you drop off your items by emailing our Outreach Manager.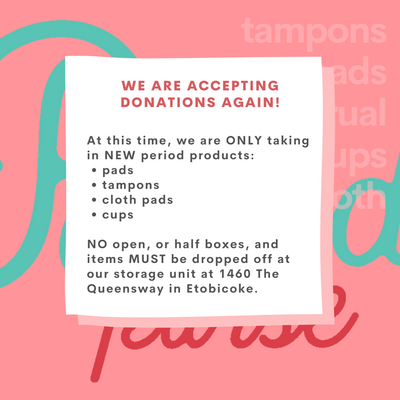 3. Any size donation!
Have one purse? 5 purses? 200 purses? Have a box of tampons or a garbage bag full? Have a box of pads or 10 boxes of pads? Any way, any size, we will take it. With a dedicated storage facility we can take all donations no matter the size.*

*For larger donations (skid sized) etc. please contact our Project Manager

4. Contactless drop off!
Dymon provides contactless drop off. Simply drive up, drop your donation on the floor, and let them know you have a donation for The Period Purse (from a safe distance) and voila they will take it and put it away, no contact necessary.

Can't remember all this? Not to worry, once you notify our Outreach Manager about your donation she will provide all the details you need to make your donation drop-off as quick and seamless as possible. Have more questions? Feel free to send us a message anytime.

Author: Micah Rodrigues