392 Healthy Periods Given
Who We Are

The idea struck me as being so unique, yet at the same time seemed so obvious. I thought to myself, "Why haven't I thought of that?" I wanted to get involved so I could bring the idea to my hometown and menstruators in my community. This is Katey, founder of The Period Purse Brantford on her reasons for starting a Chapter in her city. Having volun-told her husband the first year, the mission and presence of The Period Purse has spread and now many members of the community help support the Brantford Chapter.
The Period Purse Brantford would like to especially thank Karen Gibbons and all the young ladies of Parker's Project who donated their time and energy to the cause.
Who We Serve
St. Andrew United Church
Nova Vita
Brantford Food Bank
2019 Spring Blitz has ended
Thank you to everyone who participated in the Spring 2019 Blitz!
Next Blitz
We are taking a break after a very successful spring blitz. Stay tuned for the next one.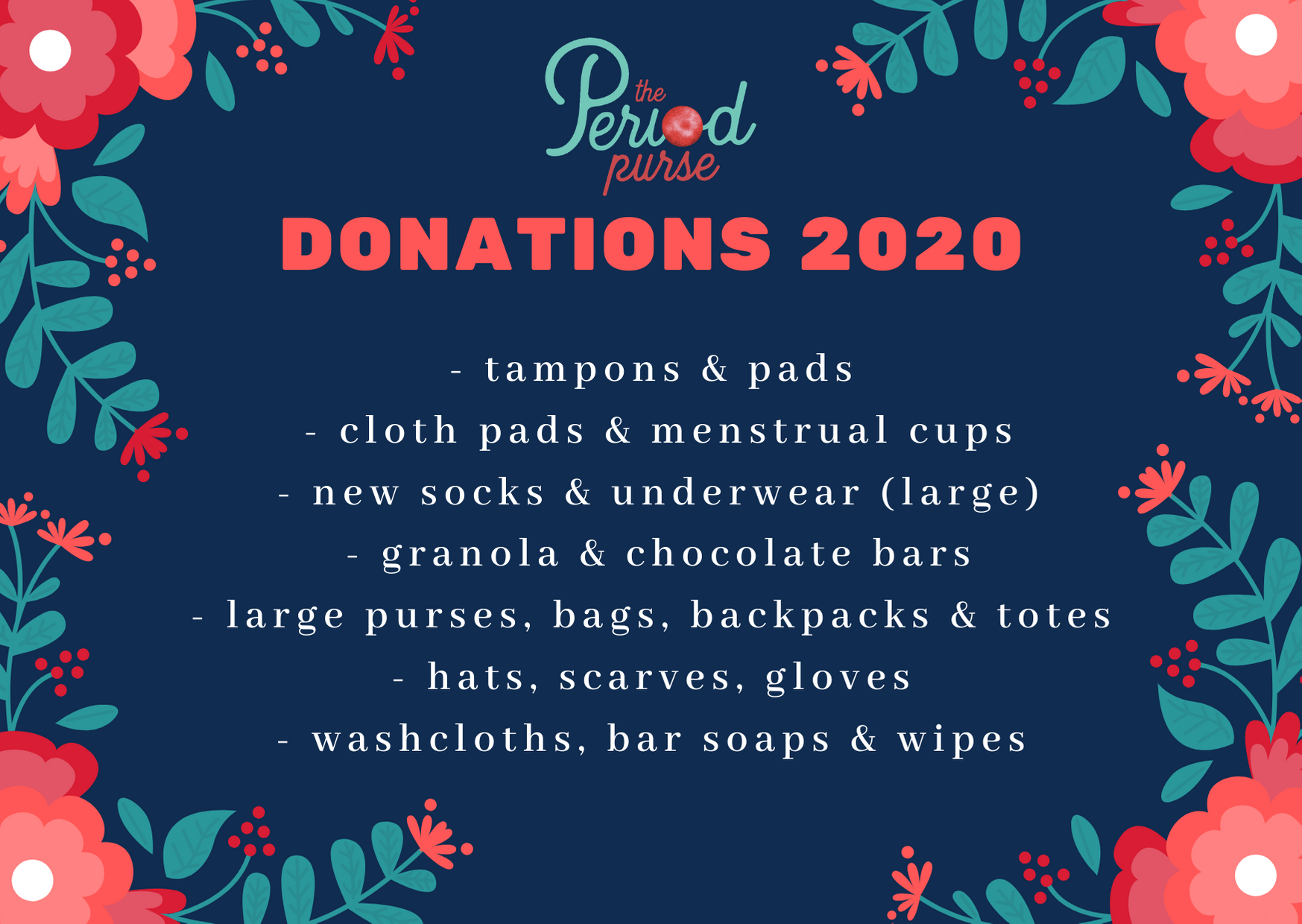 Please note that menstrual cups and cloth pads are only accepted in Toronto.