460 Healthy Periods Given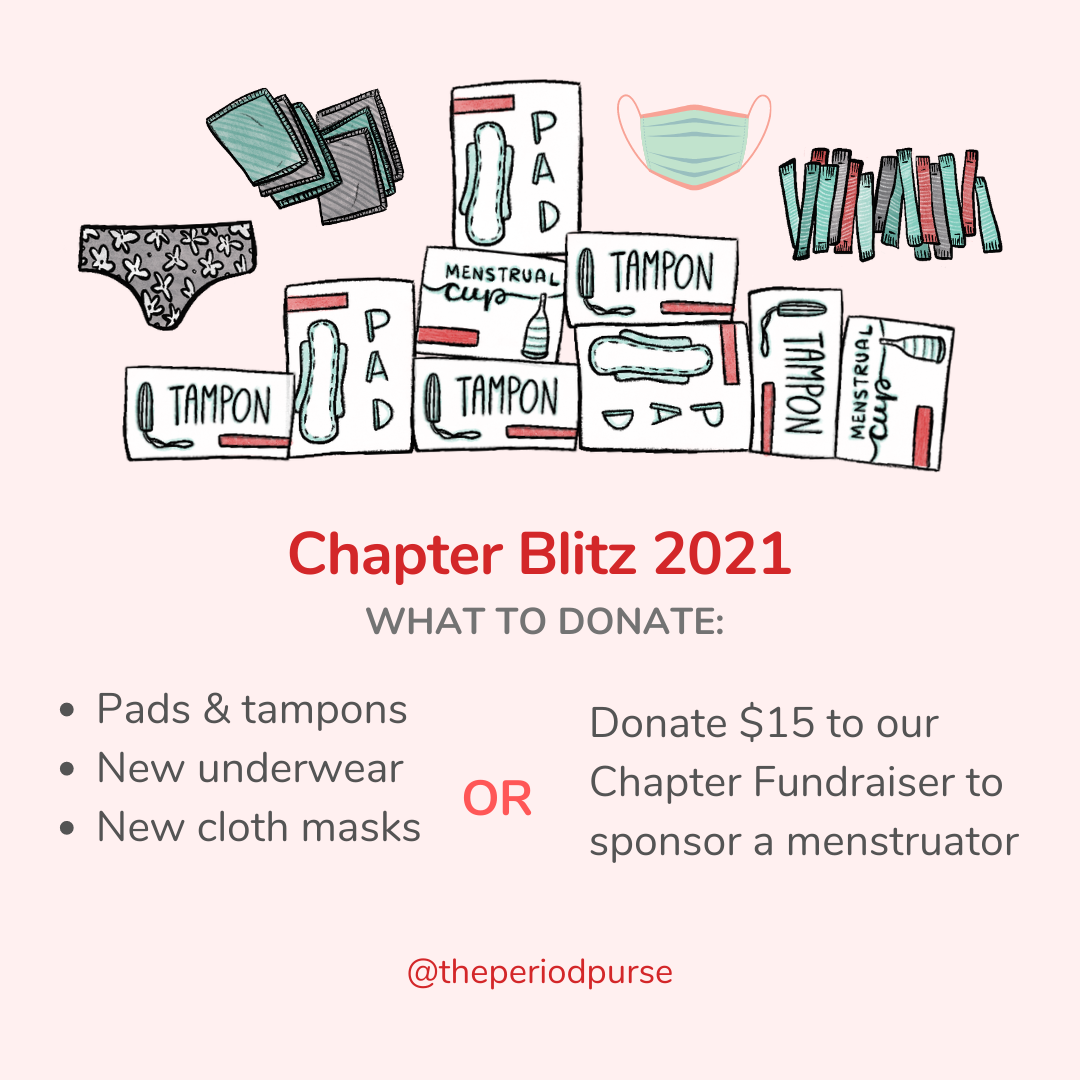 Thank you to those who supported our Spring Blitz! Please stay tuned for our next blitz!
Chapter Leader: Bianca and Cheryl
"We had both watched documentaries about period poverty, and started to tune into what was happening in our community around the issue of period inequity. We started researching local organizations that were making a difference in their own communities, and we found The Period Purse"