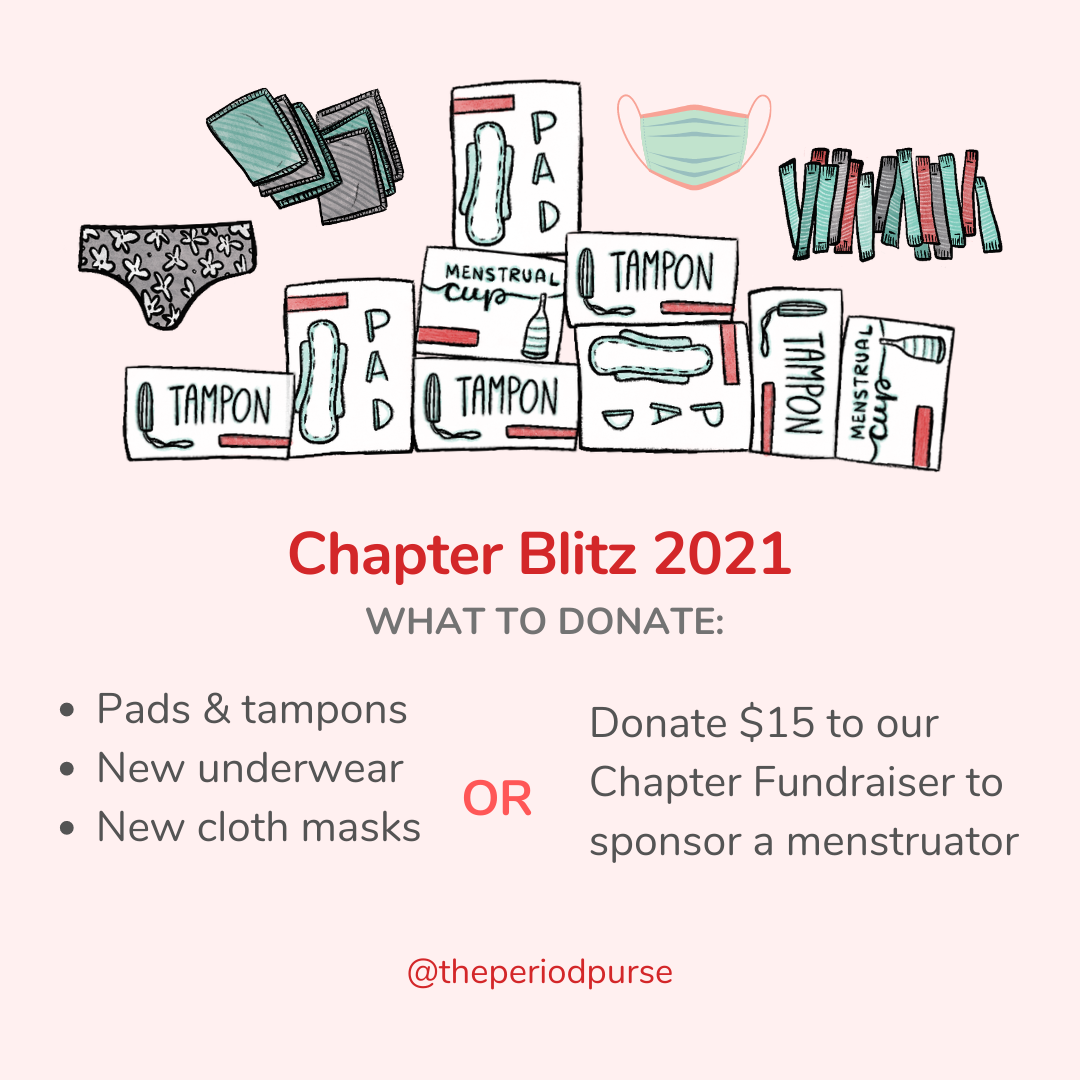 We are not using Drop Off Locations this Blitz. Please click our 'Peer to Peer Fundraising' button in the 'Ways to Donate' section above.
MAY 30 - Porch Pick Up Day! Please contact the Chapter Leaders for more information.
Chapter Leader: Bianca and Cheryl
"We had both watched documentaries about period poverty, and started to tune into what was happening in our community around the issue of period inequity. We started researching local organizations that were making a difference in their own communities, and we found The Period Purse"